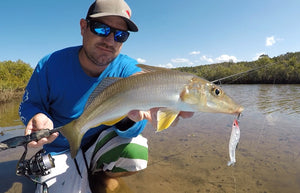 Splash Prawns
Designed to imitate a fleeing prawn, these topwater lures have proven themselves on a wide range of species including Bream, Whiting, Mangrove Jacks, Barramundi, Bass, Trevally, Queenfish, Salmon and many more.
Soft Prawns
This simple but effective design catches everything. There are not many Australian species that won't take a well presented prawn lure. Pre-rigged on quality Mustad hooks these lures just work.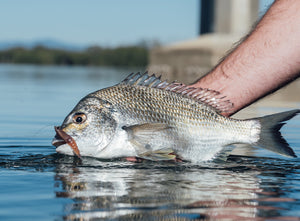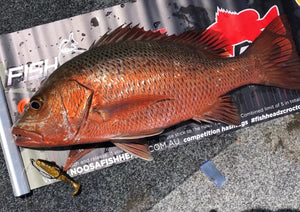 Fat Skippers
These TPE soft plastics are made to fish deep in structure. Skip them in and slow roll them back out. Perfect for Jacks and Barra holding deep in the mangroves.
Whiting Glide
The first Australian designed production swimbait designed to target monster Flathead. If you're looking to upgrade your PB this could be the lure that gets it done.